What's trending in
wedding cakes this summer? Between the hot design element of the season and the most popular dessert alternative in town, you'll have a hard time picking your favorite.

1. Mixed and Matched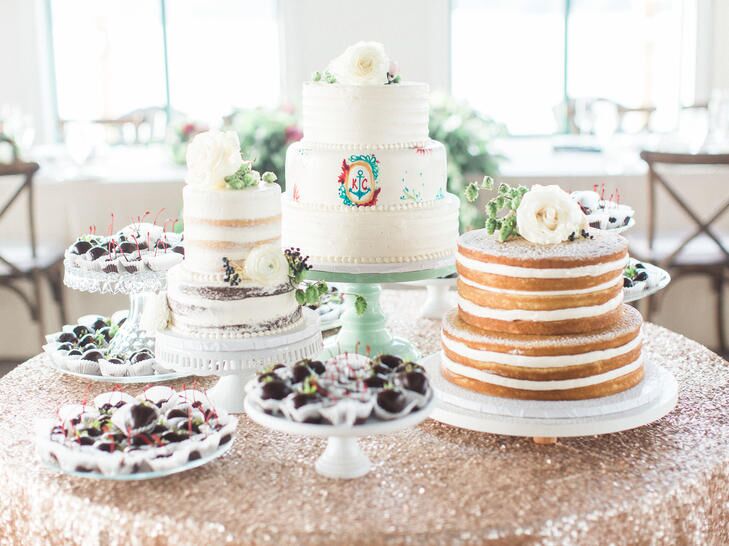 Samantha James Photography

Good news: You don't have to choose between that charming naked cake and the traditional frosted buttercream. Try mixing and matching: Instead of one grand confection, opt for smaller tiers and get a few styles you really love. Worried it might look too random? Pull the presentation together with one consistent element, like the same cake stands or floral decorations.


From the album:
A Natural, Nautical Wedding at Boatwerks Event Center in Holland, Michigan
2. Painted Details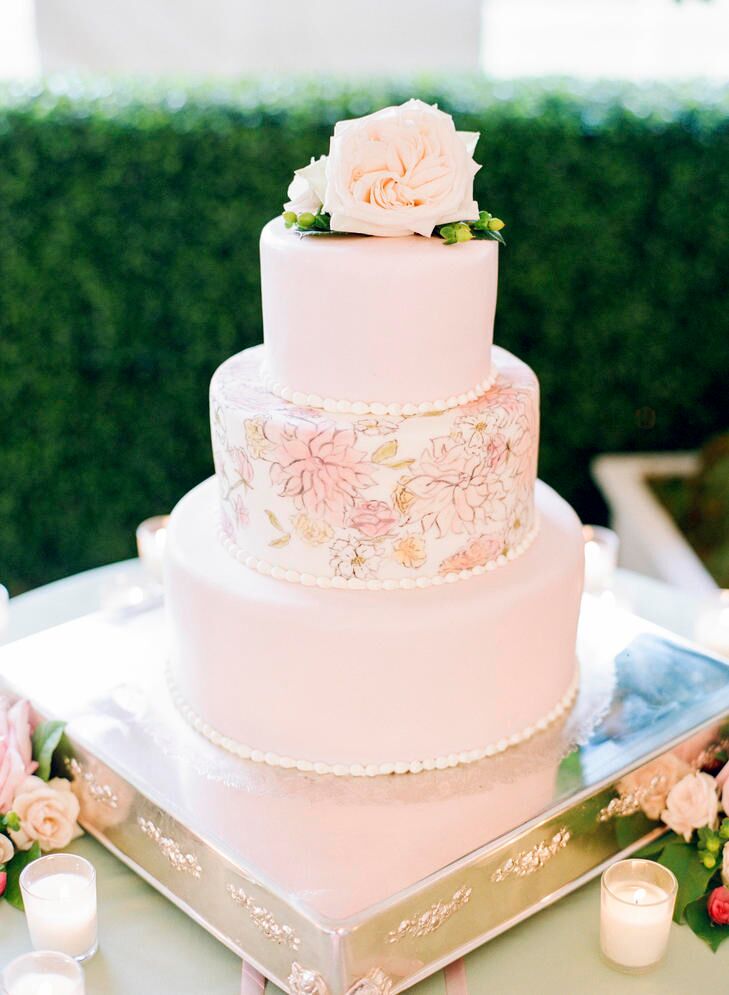 Hand-painted designs are all the rage. We've seen everything from hand-scribed song lyrics to painted motif monograms. Or ask to have a scene painted onto the cake that matches your wedding venue, such as pretty blooms for a botanical garden or a mountain range for a rustic outdoor celebration.


From the album: A Waterfront Garden Wedding at the Inn at Perry Cabin by Belmond in St. Michaels, Maryland
3. Modern Patterns

Simple tiers are being made into statements with geometric detailing—it's the hottest print since chevron. You'd think this design would lean more toward art deco vibes, but with a few bright blooms it can live just as harmoniously in a glamorous wedding as it could in a nautical soiree.


From the album: A Lively Wedding at 19 East Event Gallery and Chicago Illuminating Company in Chicago, Illinois

4. Bundt Cakes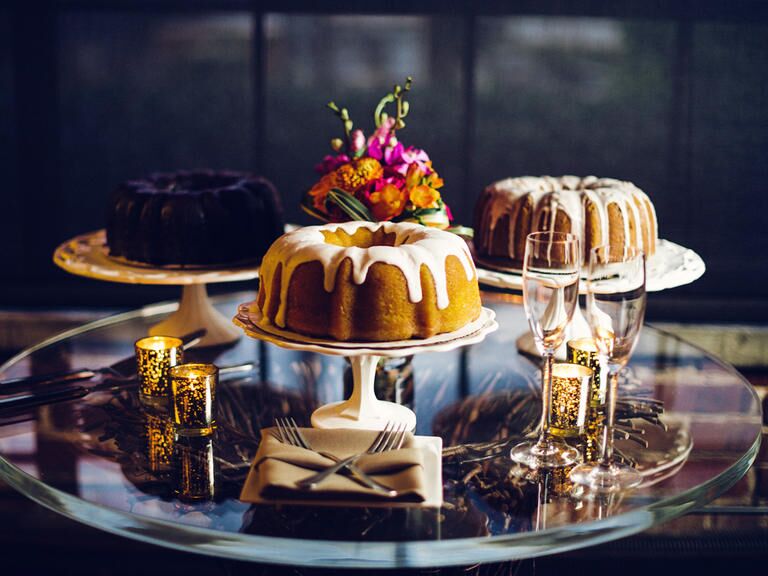 That's right, the humble bundt cake. Even though a bundt cake is about as traditional as a baked good could get, the point is that it's
not a tiered wedding cake. So as classic as it may be, it's still alternative and unique (for a wedding, anyway!).

From the album: An African-Inspired Wedding at Summerour Studio in Atlanta, Georgia

5. Shapes and Add-Ons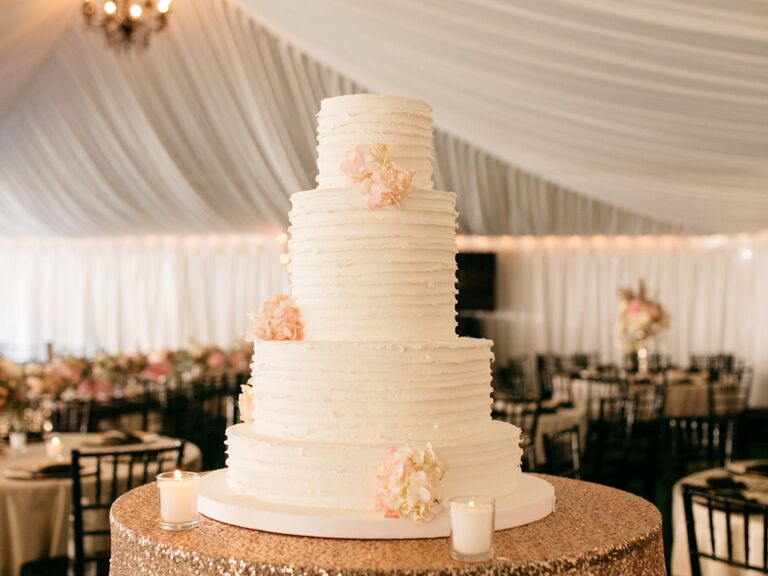 Tall cakes make a statement, but tall cakes with asymmetrical tiers stand out even more. Adding some extra height to a tier or two makes for an interesting focal point and silhouette. (Psst, if you don't want the extra cake, ask your baker to sub in a tier or two of Styrofoam to achieve the look at a lower cost.)

From the album: A Romantic Outdoor Wedding at Blue Lakes Country Club in Twin Falls, Idaho


Ready to find your baker? Start here!

Source: The Knot